Featured event:

Summer Art Exhibitions
Join us for the Summer Art Exhibitions 2019 which will see five incredible displays fill the corridors of Sydney Children's Hospital, Randwick.
Opening night:5 December 2019, 5:30pm - 7:30pm

Date:5 December – 21 February 2020

Location: Sunny's Cafe - Sydney Children's Hospital, Randwick, Level 0 (High Street entrance)

Find out more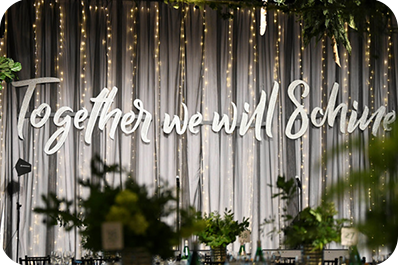 SunSCHine 2019
sunSCHine returns in spring 2019, raising funds for Sydney Children's Hospitals Foundation.
Date:25 October 2019

Location: TBA

Find out more
Featured event:

Gold Dinner 2020
Sydney's signature fundraising event, Gold Dinner, returns for its 23rd year in 2020.
First held in 1997, Gold Dinner is regarded as the signature charity event in Australia. Funds have helped to support vital projects such as The Centre for Clinical Genetics, Palliative Care and research into rare diseases.
Date: 1 May 2020, 6:30pm - 12:00am
Location: TBC

Find out more