The Difference You've Made: July to September 2018
Thanks to amazing support from people like you, Sydney Children's Hospitals Foundation can help fund vital clinical care and research for sick and injured children in NSW and beyond. Here are some key highlights you've helped the Foundation achieve over the past three months.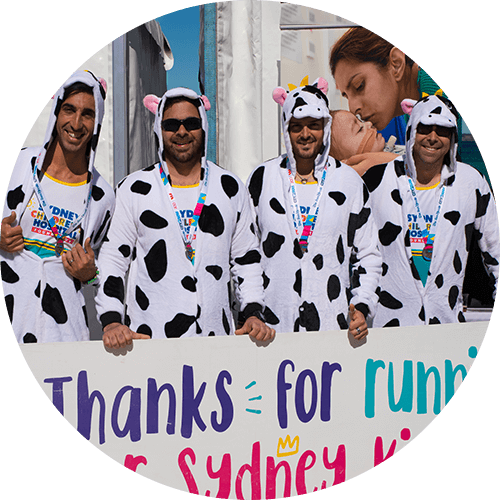 Record-breaking run
It was a record-breaking year for Team Kids City2Surf! Over 380 families, patients, staff, and supporters joined together to become our biggest ever City2Surf team. They ran, walked and danced their way around the course raising a record $205,000 - Team Kids, you are amazing!
Reducing risk for critical patients
When a child has experienced serious trauma and is rushed to our Hospital's Emergency Department, every moment and movement made is critical. New specialised trauma beds have a narrower design with extra electronic functions, meaning they can be operated fluidly, and X-Ray imaging can be performed through them. This means trauma patients can be kept in a safe and stable position as they heal.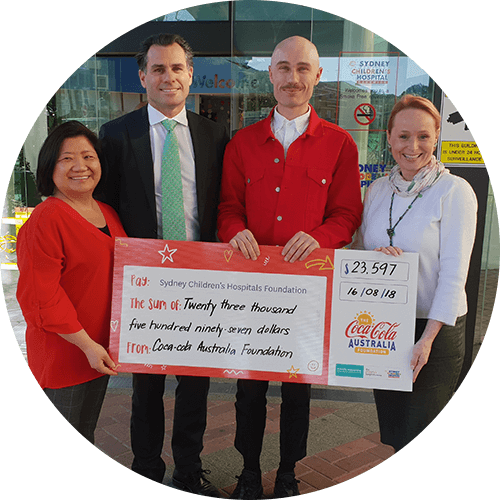 Express yourself
The Coca-Cola Australia Foundation recently donated an incredible $23,597 to help fund our Art Program's ArtEx Workshops for the Children and Adolescent Mental Health Unit. Patients and siblings are offered a creative outlet to improve wellbeing, empowerment, and optimism. The Art Program relies on the generous support of donors such as Coca-Cola, so a massive thank you to their team!
It's a piece of cake
In memory of their mum and long-time Hospital staff member, Sandy Gaskin's family created a special 'It's a piece of cake" fundraiser. Sandy worked in the Child Protection Unit (CPU) for nine years and was incredibly passionate about the kids and families she supported. In Sandy's honour, her family invited friends to indulge in a sweet treat on the 1 August to celebrate her birthday. As well as enjoying a piece of cake, they raised over $6,100 for the CPU!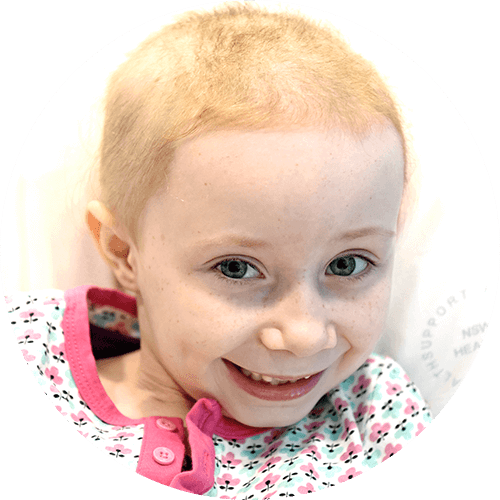 Childhood Cancer Awareness Month
September was Childhood Cancer Awareness Month, and the generous donations of the community helped raise $270,000 for the Kids Cancer Centre. This funding will continue to support ground-breaking research, specialised surgical tools, and Brain Tumour Nurses who coordinate ongoing services in rural NSW and the ACT. Thank you for supporting these inspiring young patients.
Tinkle technology
Kids who require ongoing pain relief or have undergone surgery and other procedures, are at high risk of urinary retention. If untreated this can lead to serious complications. New bladder scanners in the ICU and Kids Cancer Centre mean these patients can be accurately monitored so any retention will be detected quickly and treated immediately.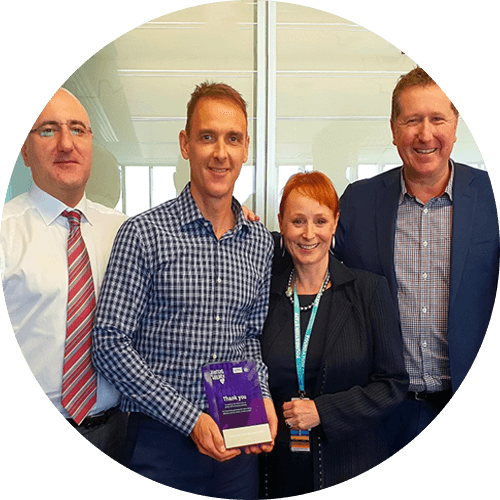 The art of distraction
An emergency visit to the Hospital can be a scary thing to experience. Patients being cared for might even be in pain or need to undergo an unknown procedure. Thanks to your donations, new sensory toys in the Emergency Department help to distract and calm patients who might be feeling frightened or worried.
Championing the cause
In September we proudly welcomed the Australian Fund Manager Foundation (AFMF) to a very special group of supporters – our Hall of Champions! Over the past 15 years, they've generously donated more than
$1 million to the Hospital helping to fund surgical fellowships, vital medical equipment, and the physiotherapy department. On behalf of patients, families, Hospital staff and the Foundation, thank you AFMF for your continued support.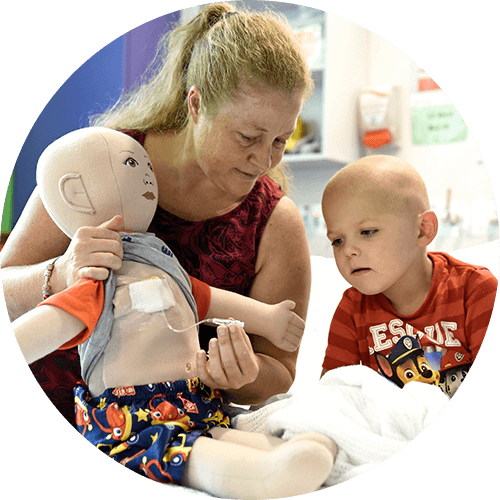 Reaching new heights
It's been an amazing few months for our long-term supporter Highland Property Group. They joined our Hall of Champions in July after raising over $1 million for the Hospital in just five years of support. Then in September, The Group held their annual Blue Lunch and donated over $330,000 for the Child Protection Unit, helping the Hospital's most vulnerable patients.
A new home
The Child Life and Music Therapy Department is key to providing the very best care. Their dedicated therapists are experts in minimising the stress and anxiety that a Hospital visit may cause. Thanks to the support of Event Hospitality and Entertainment, a new purpose-built space was created for the team to improve the Hospital experience of kids and their families.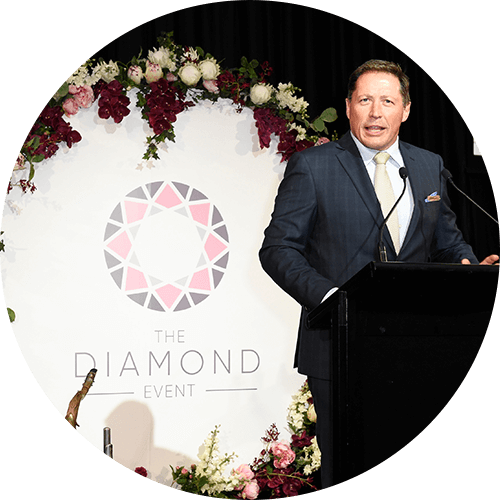 Working together for change
Did you know your workplace can make a real difference to sick kids who need our Hospital? In just three months our corporate supporters who enrolled in regular workplace giving have raised over $22,300! We were also excited to receive the workplace giving mark aiming to see 1 million Aussies regularly donating through their payroll by 2020.
Diamond continues to shine
The business world came together on the 9 August for our annual Diamond Event, raising an incredible $768,017 for the Hospital's Fellowship Program. The Fellowship Program has been running for 20 years and acts as springboard for Australia's brightest minds to lead the way in paediatric treatment, care and research. Guests were joined at the cocktail event by Dr. Bernadette Prentice, a Respiratory Fellow leading the way in new research for patients living with cystic fibrosis.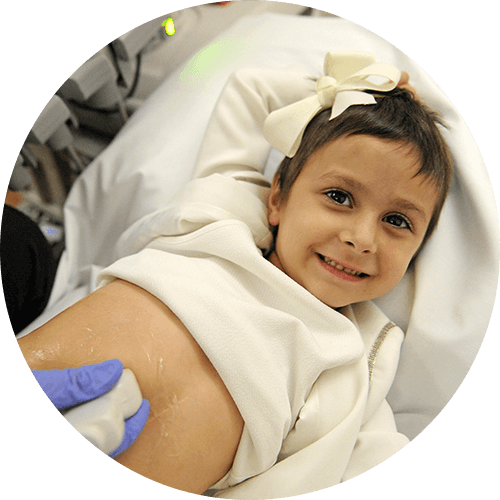 The heart of the matter
Eight babies are born with a heart condition in Australia every day, and many more will be diagnosed as they grow up. For some kids, this means they need surgery but operating on hearts as small as a strawberry requires specialist equipment such as the new, portable cardiac ultrasound machine which was funded by a single donor. This machine provides the Cardiac Theatre team with the detailed images they need to perform life-saving surgery.
These stories are just some of the ways the Foundation contributes to the Hospital, all made possible by the generous, ongoing support of our community. 2018 is full of new opportunities for us to make a lasting difference in the lives of sick kids. Thank you for being a part of it.