January to March 2019 Impact Report
Thanks to amazing support from people like you, Sydney Children's Hospitals Foundation can help fund vital clinical care and research for sick and injured children in NSW and beyond. Here are some key highlights you have helped the Foundation achieve over the past three months.
Happy birthday Bandaged Bear
On the 1 March over 100 staff and volunteers were out in force to celebrate the 30th Anniversary of the Bandaged Bear Appeal around the city! It marked the first of many events aimed to celebrate "generations of care, a lifetime of giving." From the Teddy's Bear's Picnic to the Bunnings BBQ, thank you to everyone who helped mark this special anniversary with such joy and positivity. Donations are still coming in but so far the celebrations have raised over $174,000!
Coming together for the cause
When people come together, amazing things can happen. And that was exactly the case when Sydney Children's Hospital, Randwick needed new x-ray equipment. Thanks to individuals, community groups, grants and bequests from 10 different donors, we were able to purchase a state-of-the-art Digital Radiography Machine. This new machine not only produces clearer x-rays which help clinicians to make quicker diagnoses, it also reduces radiation by 70% and is much easier for the team to use ensuring kids are seen as quickly as possible.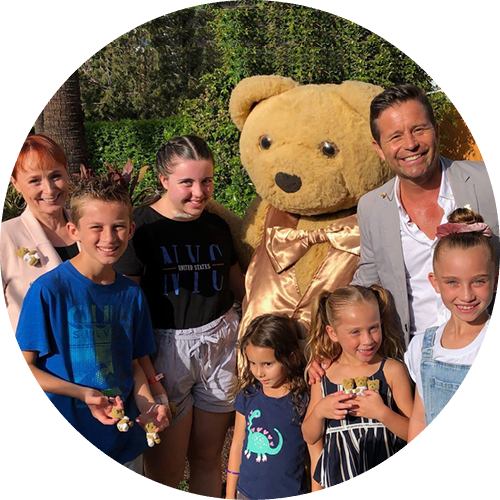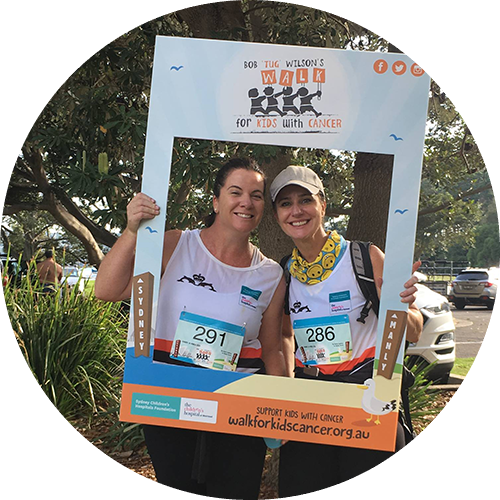 Cherishing hearts and minds
With your help, we've been able to support a world-first research project - The Cherish Study - by sending cortisol hormone (a type of steroid produced by the body) samples to the laboratory for testing. This study is exploring the physical, emotional and social changes parents experience after their baby has been diagnosed with congenital heart disease. The findings from the research will help develop new and innovative mental health and clinical services to reduce suffering associated with childhood heart disease for the whole family.
These boots were made for walking
Fundraisers had an early start on Sunday 24 March as they took part in the 11th Bob 'Tug' Wilson's Walk for Kids with Cancer. This year the 27km walk from Circular Quay to Manly saw 714 walkers take part. Some completed the epic journey across the bush paths all the way from the Rocks, whilst others joined in at Manly but they all had one thing in common, helping to raise an amazing $324,930 for the Cancer Centre for Children. Funds will be used to help support clinical trials investigating new breakthrough drugs and therapies.
Come rain or shine
During their Hospital stay, patients and families like to make the most of the many outside areas including the garden in the Saunders Unit. This specialised ward provides inpatient services to support and care for young people experiencing acute mental illness. The garden is a very important area providing a relaxed open space but it was in need of shade to provide protection from the summer sun and shelter from the rain. Now thanks to Vergola's donation of $50,000, patients can enjoy the garden all year round and continue to play basketball (their favourite outdoor activity) whatever the weather!
Silver sparkled for the Kids Cancer Centre
The stars were out for this year's annual Silver Party, one of Sydney's signature fundraising events, to raise much needed funds for the Kids Cancer Centre. During the Hollywood-themed night, guests were joined by Associate Professor Tracey O'Brien who spoke about the vital work of researchers and clinicians at one of the leading cancer centres in Australia. Thanks to the generosity of guests and sponsors, the evening raised a record $1 million.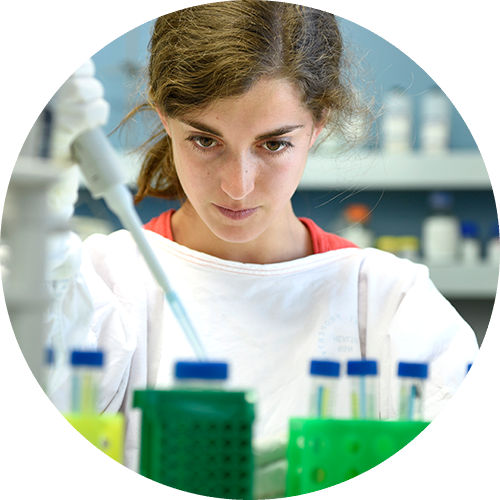 A helping hand
Every year, the Hospitals need specialist equipment to help provide the best possible care for sick kids. Thanks to donors such as the Manildra Foundation, who generously gave $63,640 to Sydney Children's Hospital, Randwick, we've been able to provide a range of vital equipment for the neurology department, the Intensive Care Unit, the emergency department and our Art Program.
Some of the equipment included; new electric trauma beds which allow for full body x-rays of kids with serious injuries, two pulse oximeters for the Intensive Care Unit which monitor how well a child's blood is carrying oxygen around the body, new software to improve the way the Hospital tests a patient's lung function and art materials for 10 Art Program workshops so kids can get creative!
Out of this world technology
Thanks to last year's Kicking Goals for Kids fundraiser – a 24-hour soccer marathon - the Children's Cancer Research Unit has been able to purchase a new Rotary Cell Culture System – a device that grows 3D cell clusters, simplified versions of our makeup, in a weightless environment (think NASA and zero gravity). This specialist piece of equipment will help researchers understand the way childhood cancers attack cells and discover new targeted treatments.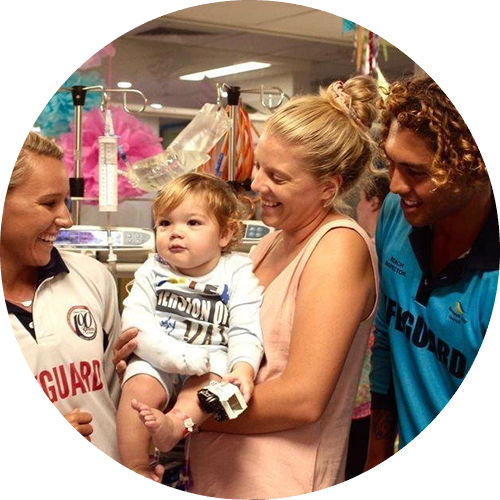 A life-saving challenge…
Not even the pouring rain could wipe the smiles off the lifeguards from Waverly, Randwick and Sutherland Shire Councils lifeguards as they took part in 'The Lifeguard Challenge'. Braving the torrential rains and treacherous waters, over 25 lifeguards participated in the 30km run, board and soft sand course to raise $13,814 towards a piece of life-saving equipment for the Sydney Children's Hospital, Randwick.
For life-saving equipment
The bravery of the lifeguards paid off in more ways than one – not only did they complete an incredible personal challenge, they also helped to purchase an Ambulatory EEG Monitor for the Neurology Department at Sydney Children's Hospital, Randwick. An EEG Monitor is a vital piece of equipment used to detect the change in brain wave patterns and helps to diagnose or treat conditions such as epilepsy and seizures. Thank you to everyone who took part!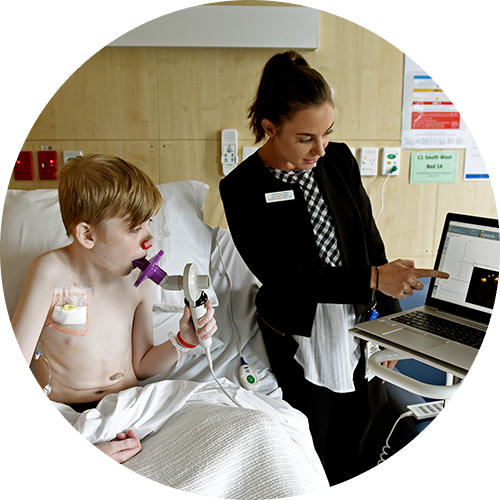 65k for cystic fibrosis
Cystic fibrosis is the most common life-threatening genetic condition affecting Australian children and every four days a baby is born with the chronic disease. To raise funds for patients and their families who visit the Cystic Fibrosis Clinic at The Children's Hospital at Westmead, fundraisers took part in 65k for 65 Roses, Sydney's longest one-day walk covering 65km around the Bay Run in Balmain. Setting off in the early hours of the morning was a challenge in itself but it was more than worth it as together, fundraisers raised $215,000!
The gift that keeps giving
Christmas may be in the distant past, but your generosity is the gift that keeps giving. Thanks to our corporate partners who supported the 12 Days of Christmas, we've been able to purchase; lounges and chairs for the adolescent Mental Health Unit to provide a safe and therapeutic environment, ventilators for the Intensive Care Unit to help critically ill children with their breathing and portable EEG machines which help to monitor and diagnose neurological disorders like epilepsy.
These stories are just some of the ways the Foundation contributes to Hospitals in The Sydney Children's Hospital Network, all made possible by the generous, ongoing support of our community. 2019 is full of new opportunities for us to make a lasting difference in the lives of sick kids. Thank you for being a part of it.