April to June 2018 Impact Report
Thanks to amazing support from people like you, Sydney Children's Hospitals Foundation can help fund vital clinical care and research for sick and injured children in NSW and beyond. Here are some key highlights you have helped the Foundation achieve over the past three months.
You did it!

$6,186,670

raised for our Gold Appeal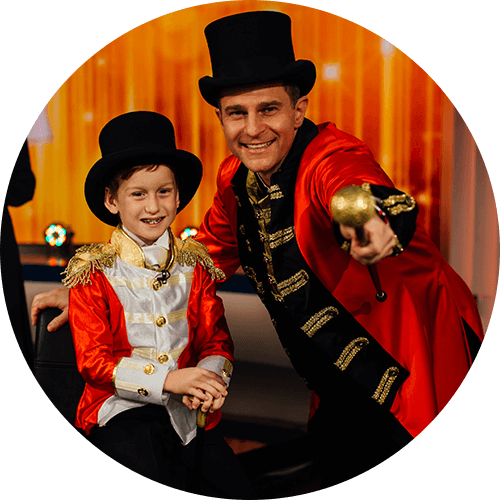 Gold Telethon shines the spotlight on sick kids
Hailed as 'The Greatest Show' on Channel 9, our Gold Telethon took front and centre on 11 June with nine-year-old Ollie as the star of the show. The eight-hour broadcast saw familiar faces of showbiz come together in support of sick kids, raising over $6 million. From incredible musical performances to 'slime-time' with David Campbell, sports stars and of course patient stories, it was a day to celebrate the gold moments that make the Hospital so special.
Working towards a common goal
Corporate partners such as Coles, Mastercard, PayPal and Big W to name a few, came together to help reach our golden goal of $6 million. From Mastercard volunteers taking your donation calls during Gold Telethon, to Big W raising $200,000 with their special $2 and $5 in-store tokens, we want to say a big thank you to all their employees, suppliers, customers and supporters.
Gold Dinner glitters
Guests gathered for a glamorous evening on 10 May for the annual Gold Dinner, raising $1.6 million for the Kids Cancer Centre (KCC) at Sydney Children's Hospital, Randwick. The highlight was hearing from former patient, Grace, now 17 and living a happy and healthy life. Grace told her inspiring story of survival, thanking the KCC and her doctor Associate Professor Tracey O'Brien. Professor O'Brien also joined her onstage to give a moving insight into the work of the research team who are striving towards a cure for childhood cancer.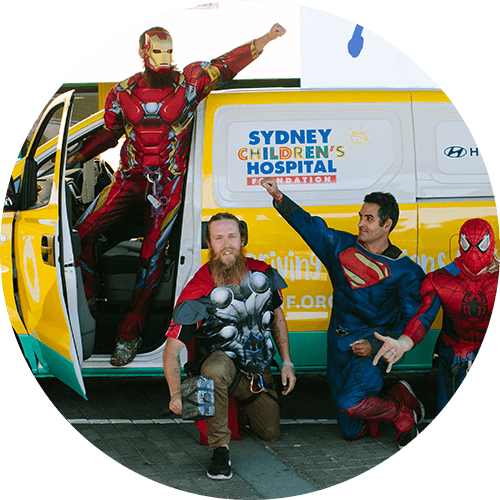 Driving donations across NSW
Throughout May and June, we hit the road with our Gold Appeal Mobile to make pit stops around NSW to meet supporters, patients and families. From Canberra to Port Macquarie we loved seeing you all, and your golden contributions helped raise $29,324 for the Gold Appeal!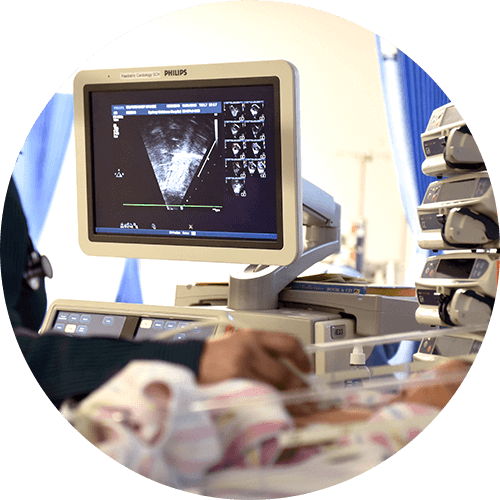 Keeping little hearts beating
A newborn's heart is roughly the size of a 20-cent piece, so you can imagine why it can be tricky for heart conditions to be detected. Your generosity has helped us fund a special piece of equipment called an echocardiogram which can produce detailed images of what the heart looks like using an ultrasound. The cardiac team uses it to diagnose heart problems and function in patients, from tiny babies to teenagers.
Going the extra mile
65 runners took part in the Sydney Morning Herald Half Marathon on 20 May in support of Hospital patients, families and staff. From seasoned runners to first-time strollers, everyone had a great day and together raised $61,000. One mum who had a special reason to take part was Debbie Bruce whose daughter Hayden was treated for a rare and life-threatening virus. Thanks to the care she received, Hayden is now a healthy four-year-old!
If you feel inspired to take on a challenge, visit our Team Kids website to find out about upcoming events.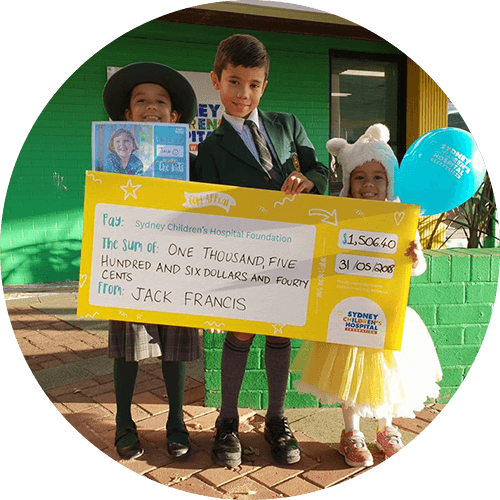 Swapping gifts for giving
Nine-year-old Jack decided he wanted to do something different, and very special, to celebrate his birthday. Instead of receiving presents, he asked friends and family to donate money to help sick kids. His target was $500, so Jack couldn't believe it when he counted all the donations and found out he'd raised $1,500. To top it all off, his dad's work matched the funds bringing the total to $3,000!
Do you have a special occasion coming up? Find out how you can make a difference here.
Providing a helping hand
Hospital staff are busy all day looking after others so it's important we look after them too. Moving patient beds from one ward to another can be heavy work so with the help of The Corio Foundation and Sell and Parker, we've recently bought six new Contour Orbit Drive bed systems. These make it easier and safer for staff to transport critically ill patients from surgery to ICU, and a smoother ride for the patient.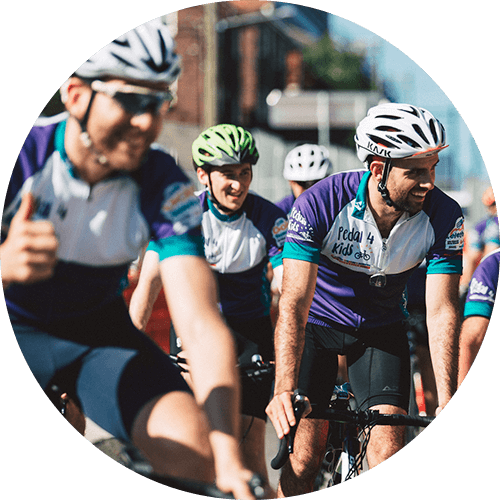 Pedalling for patients
Fundraisers donned their lycra to take part in the annual Pedal 4 Kids cycle challenge on 6 May. The event saw over 70 people ride from either Thirroul (83km) or Kiama (132km) to Sydney Children's Hospital, Randwick in support of the fantastic work that takes place 24 hours a day. Our 70 cycling champions had much to celebrate as they crossed the finish line having raised an incredible $55,000.
Small details that save lives
Some patients treated in the Emergency Department or ICU may need large blood transfusions. A clever device called a blood warmer unit, helps keep blood at body temperature so it's ready to be transfused back into the body quickly and safely. It's little details like this that help get kids back on the road to recovery. Special thanks to our 2017 City2Surf runners, who helped to fund one of these units for the ICU.
Monitoring on the move
The Intensive Care Unit (ICU) treats some of the most critically ill children in the country. With your help, we've recently funded new compact patient monitoring units which can be moved with the patient wherever they go. These portable devices store all the vital medical information in one place so patients can be closely and accurately monitored throughout their Hospital journey.
Helping the kids of tomorrow
As well as providing outstanding care to children who need the Hospital right now, we're passionate about making a difference for future generations. One way your generous donations help do this is by funding ground-breaking research into chronic conditions such as asthma. Every year, more than 6,000 children in NSW are hospitalised with asthma and unfortunately there's no known cure. New respiratory research at the Hospital hopes to improve care models so warning signs of life-threatening attacks can be detected quicker.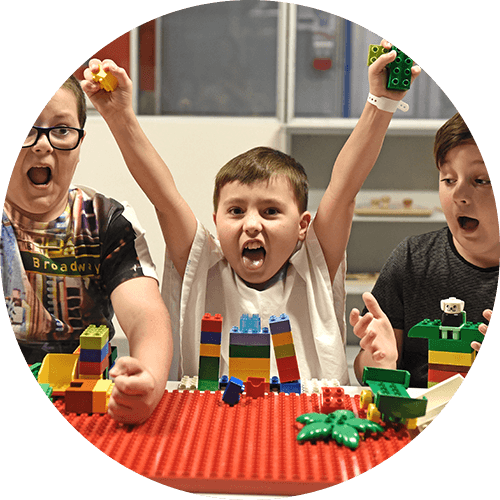 Letting kids be kids
We believe kids need to be kids first and patients second. That's why funding items such as specialised play equipment is so important. They help to act as a distraction and provide comfort in what can be an unfamiliar setting for both patients and their siblings. With the help of The Jackson Foundation and community fundraisers, we've been able to fund sensory toys in ICU and new play equipment for children who may have to stay in isolation bays for part, or all, of their stay.
Around the clock care for tummy troubles
Each year we see nearly 70,000 sick kids visit Hospital, all with a different story to tell. Some may have swallowed something they shouldn't have, or have stomach problems, which means doctors have to use a gastroscope to see what's happening inside their tummies. With the help of the Newman's Own Foundation, we've been able to buy five new gastroscopes which will be specifically used for afterhours emergency cases.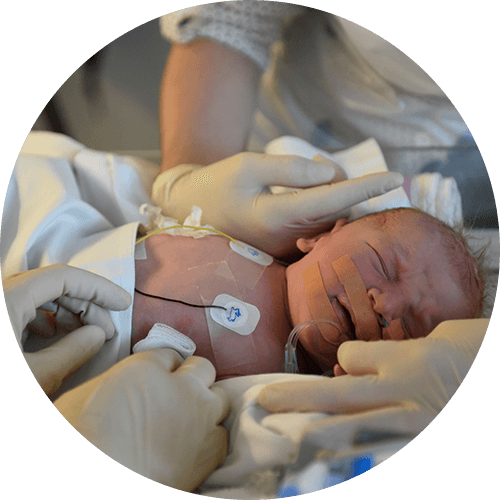 Supporting kids through every breath
Microflow blenders were recently funded in the Emergency Department to help patients who need a bit of extra help to breathe on their own. These machines help monitor air flow into the lungs and provide additional oxygen for those who need it.
Protecting our most vulnerable little ones
The Child Protection Unit (CPU) provides forensic, medical and counselling health services for children and their families following allegations of child abuse and neglect. Its work, and research, is crucial to promoting and protecting the well-being of children who might be at risk. We're committed to supporting CPU's invaluable work and through grants such as the NAB Foundation Thrive Grant, have been able to provide research funding for the second year in a row.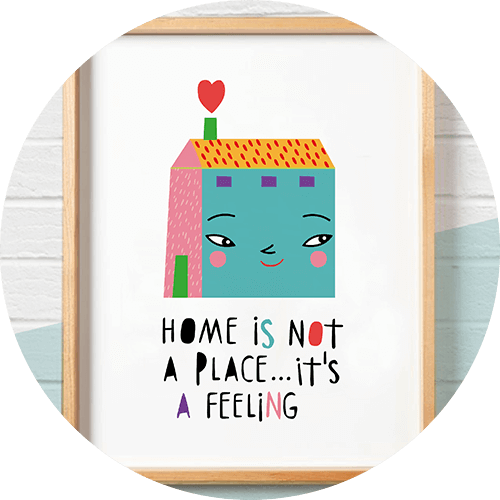 Getting creative
The Winter Art Exhibitions opened on 28 June filling the walls of the corridors with five fun and vibrant exhibitions. Not only do these create a positive environment full of colour, a portion of all artwork sales goes back into funding our Art Program which provides a creative outlet, and respite, for patients in times when they need it most. Find out about our Art Program here.
"When art is displayed publicly it has a phenomenal way of communicating unique and personal stories. Each of our artists has their own stories to tell through their work and when displayed together in a space like the Hospital, it creates a window to an external world that is creative, educational and inspiring." Timothy Talty, Art Program Manager
These stories are just some of the ways the Foundation contributes to the Hospital, all made possible by the generous, ongoing support of our community. 2018 is full of new opportunities for us to make a lasting difference in the lives of sick kids. Thank you for being a part of it.