We fund world-class care, life-changing research and state-of-the-art equipment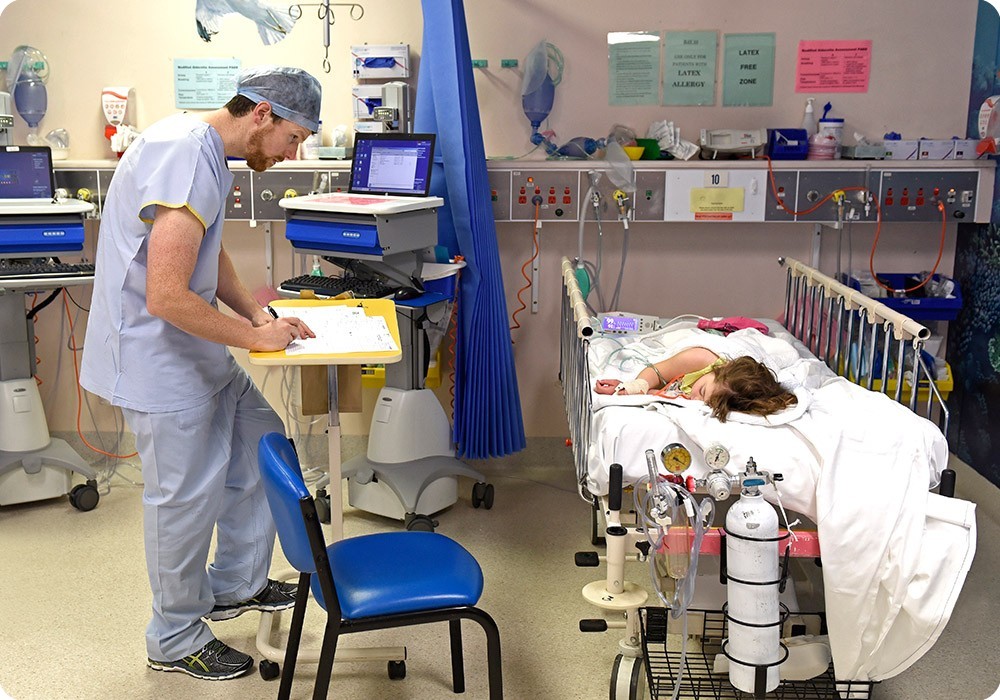 Sydney Children's Hospital, Randwick care for more than 72,000 sick children around NSW every year.
Delivering world-class paediatric care is expensive and there will always be a gap between the need for investment and the resources governments can make available. Philanthropy is the key to ensuring that every child who needs our Hospital receives the best possible care.
That is why Sydney Children's Hospitals Foundation continues to play such a vital role, inspiring the community to give and connecting your wish to help with the Hospitals' funding needs to deliver the greatest impact.
With the support of the community, the Foundation has supported every part of the Hospital for more than 30 years.
Our funding focus
We fund new equipment and technology, as well as training that gives our health professionals the leading edge
We support art, music and play education activities so children can have some fun rather than always focusing on being sick
We improve physical spaces within the Hospital by funding refurbishments and new buildings to create a positive healing environment and increase the Hospital's capacity
We fund groundbreaking research and the positive transformation of clinical care and support at the Hospital
Established in 1986, the Foundation has contributed more than $200 million
over the past 35 plus years to support sick children and their families.