We couldn't do it without you
Private philanthropy is more important than ever to ensuring every child has the opportunity to have a healthy start in life. Community support has always been the driving force behind the Foundation's success and we are fortunate to have so many generous and committed partners.
To each of our partners, thank you for everything you do to help our young patients and their families.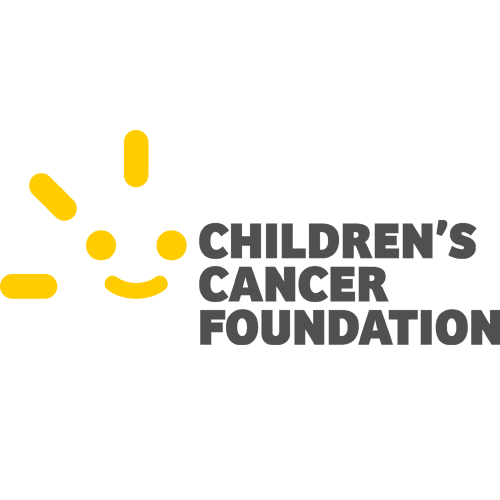 The Children's Cancer Foundation
The Children's Cancer Foundation has provided $316,218 funding from September 2017 to September 2020 for the PRISM Clinical Trial and the Pablo Clinical Trial. PRISM aims to identify therapies and recommend personalised treatment for children and adolescents with high-risk cancer. Pablo aims to improve the chances for transplant success for parent donors when a sibling donor is not available. The Children's Cancer Foundation enables children with cancer to access the world's best treatment and support and to build awareness of childhood cancer in the community and within governments. It supports families through treatment, partners with hospitals to deliver clinical excellence and builds world-class paediatric cancer clinical research.
Australian Children's Music Foundation
Since 2012, the Australian Children's Music Foundation has generously provided $150,810 of funding towards an essential Music Therapist position at Sydney Children's Hospital, Randwick. Music Therapy is very beneficial, offering children positive patient experiences and self-education while also providing a healthy distraction and promoting the development of constructive coping strategies.
The Music Therapist role provides a comprehensive service to children, young people and families of the hospital. This role helps to minimise the stress and anxiety for children and their families caused by illness and hospitalisation. The Australian Children's Music Foundation makes a valuable contribution to this important role through an annual donation and have also provided further support by gifting Ukulele's for an exciting new arts and music pilot project for patients.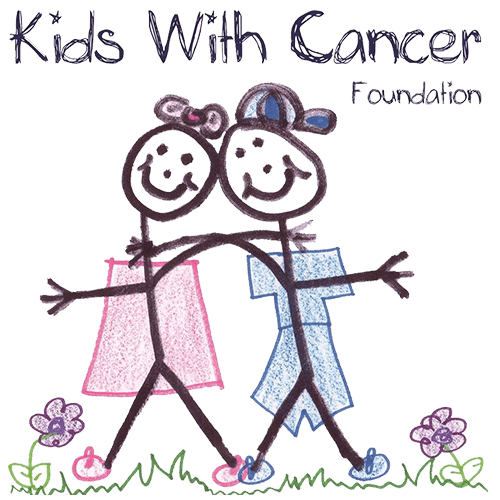 Kids with Cancer Foundation
We appreciate our long-standing partnership with the Kids with Cancer Foundation and for its commitment and dedication to children with cancer and life-limiting conditions. They have provided ongoing support to Bear Cottage Social Workers, and generous funding for a world first, ground-breaking clinical trial of a new treatment for a common childhood brain cancer. Their support funds the National Clinical Trials Coordinator at the Kids Cancer Centre for the first two years of the study.
Kids with cancer Foundation was established in 1997 to provide funding for childhood cancer sufferers, their families and institutions that assist children with cancer. They have donated more than $8.6 million to the Kids Cancer Centre at Sydney Children's Hospital, Randwick supporting key roles and innovative research. In September 2009, Kids with Cancer Foundation was among the first benefactors to be inaugurated into the Sydney Children's Hospitals Foundation "Hall of Champions".
Wolper Hospital Jewish Health Foundation
The Wolper Jewish Health Foundation was established in 2014 with the aim of funding health and wellbeing initiatives that will deliver clear benefits to the Jewish and general community. The Foundation supports initiatives, programs, projects, services, equipment, capital purchases or any assistance that will create positive health and wellbeing outcomes for the benefit of the community.
In 2018, the Foundation committed to a three-year partial funding for the Clinical Trial Research Associate for the Acute Lymphoblastic Leukemia (ALL). The main goal of this clinical trial is to improve the outcome of children and adolescents with ALL.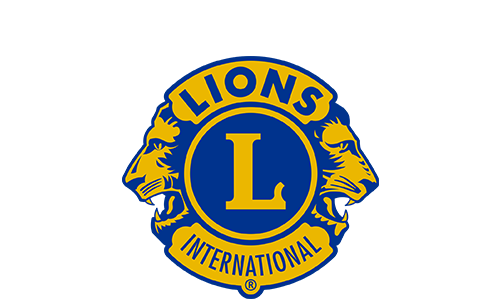 Lions Club of Sydney
Lions Clubs of Sydney have supported us through a variety of fundraising activities which have raised an enormous amount of funds for Sydney Children's Hospital, Randwick. Over 20 Lions and Lionesses clubs banded together to raise over $1 million to build a brand new paediatric eye clinic and generous support also came from the International Lions Club who gave a grant of $100,000.
The eye clinic has revolutionised the care the Hospital provides to children with eye problems, through comprehensive ophthalmology services to children, a centre for referrals for paediatric patients with eye problems, an area for teaching and research, and improved efficiency for all patients with specialists located in a central area.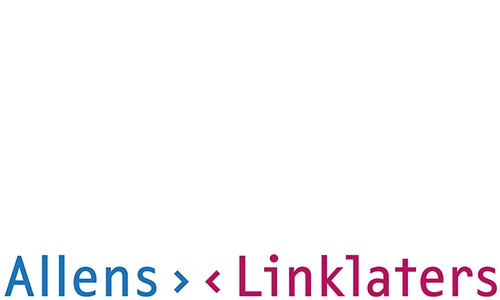 Allens Linklaters
Philanthropic law firm Allens funds the Neurology Fellow at Sydney Children's Hospital. It was the first Fellow at the Hospital to be funded by a donor and Allens Linklaters now holds the longest consecutive running funded Neurology Fellowship record in Australia.
Allens Linklaters participates in workplace giving (matching funds donated by staff), attends major events such as our Gold Dinner, and supports our major annual fundraising campaign, Gold Telethon. A key feature of the partnership is for Allens to engage their partners, staff and summer clerks. Each year the summer clerks tour the Hospital to give the younger generation an insight into the importance of community support and to see the impact of their fundraising directly.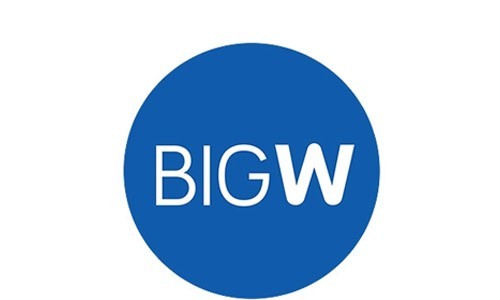 BIG W
BIG W is the Foundation's longest standing and largest donor, initially joining the Foundation as a Capital Appeal Partner to support the North Wing redevelopment of Sydney Children's Hospital, Randwick as the naming rights sponsor. In 2001, they commenced their comprehensive support of Cardiology Services at the Hospital, including the BIG W Cardiac Fellow through the 'BIG W, Big Heart' campaign, and in 2006, accepted a proposal to increase their support to include a Comprehensive Outreach and Tele-Health Service.
BIG W's stores state-wide, along with BIG W's NSW head office, fundraise in their local communities through various activities, including in-store fundraising, workplace giving and community fundraising. The success of our partnership with BIG W is due to the commitment, huge generosity, energy and enthusiasm of BIG W Associates and management.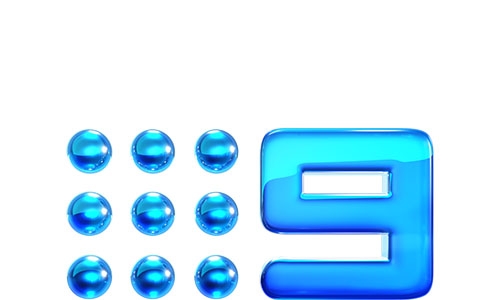 The Nine Network
Almost every part of the Hospital has been touched in some way by the generosity of our partners at the Nine Network and Nine Cares. Since the inaugural Gold Telethon in 2010, nearly $20 million has been raised through the annual all-day broadcast and advertising campaign, making a huge difference to our patients, families and staff.
Nine's celebrity talent and staff are also highly motivated in their support, freely giving their time to make Telethon entertaining and informative, hosting fundraising events, offering amazing prizes and 'money can't buy' experiences for fundraising auctions and also taking time to visit patients and meet families.
Nine is also always ready to lend a hand with refurbishments to improve the Hospital environment, and in recent years they have brought together their amazing team of tradies and design experts to transform the Occupational Therapy Department and Sunny's Cafe.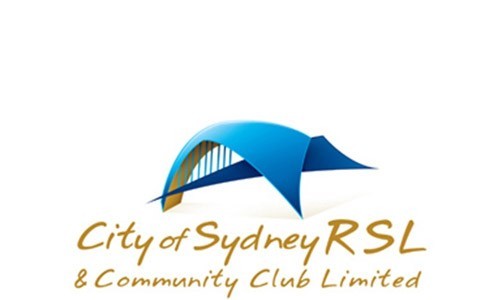 City of Sydney RSL
A founding supporter of the Hospital's Capital Appeal in 1995, City of Sydney RSL have generously funded the first ever Health Screening Clinic for Children in Out of Home Care since 2005. This Clinic was put in place to support our most vulnerable children, kids under the age of 12 who are in foster care, who have been proven to have significant health problems that have not been appropriately addressed.
The Clinic is essential to caring for these children, helping to identify the unmet health needs of children, develop a health care plan for each child and to liaise with the Deaprtment of Family and Community Services and carers to implement health interventions.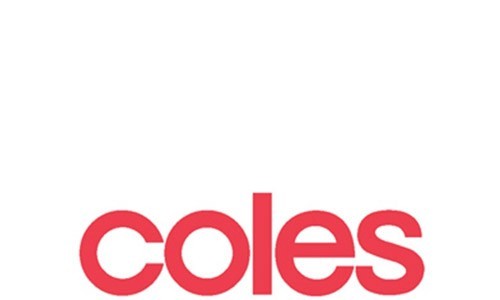 Coles
Long-term supporter Coles has funded vital equipment, research and Fellowships for our Cancer Service. They have supported us through in-store fundraising, workplace giving, by supporting Gold Week and through corporate donations.
Staff engagement is a big feature of the relationship with Coles, and representatives from the stores have visited the Hospital over the years to volunteer, putting decorations in wards, helping with activities in our Play Therapy Department and touring the Hospital to see the difference they have made to our kids.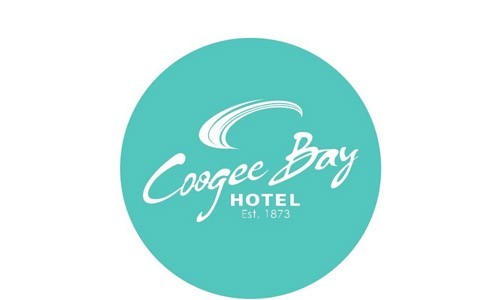 Coogee Bay Hotel
Coogee Bay Hotel (CBH) has been raising funds for Sydney Children's Hospitals Foundation since 1997 through their annual Coogee Bay Golf Day, making them one of our longer term supporters.
CBH has funded specialist surgeons, Clinical Nurse Coordinators and the building of a state of the art, minimally invasive operating theatre that opened in 2007. In 2010, they committed to raising $1 million over 5 years for the Short Stay Surgical Ward of the new Clinical Services Wing of Sydney Children's Hospital. In 2016 Coogee Bay Hotel also committed to fundraising for the Bright Alliance building.
In addition to their financial commitment, CBH donates 100 room nights per year for patients and families who have travelled from regional New South Wales or from interstate for the treatment of their child.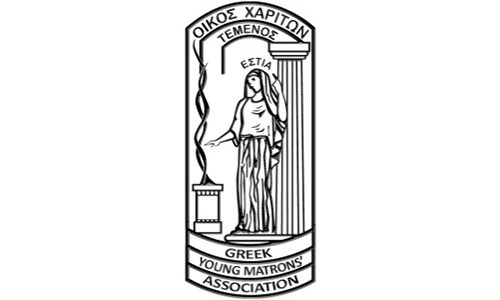 Greek Young Matrons' Association
The Greek Young Matrons' Association has had a long and proud history of supporting children in need and have been a valued supporter of Sydney Children's Hospitals Foundation since our inception, impacting on almost every area of the Hospital including both the Outpatients and Short Stay Surgical Departments to which they hold the naming rights.
The Association hosts a number of fundraising events each year, including the annual Debutante Ball, one of the most celebrated events in the Greek community.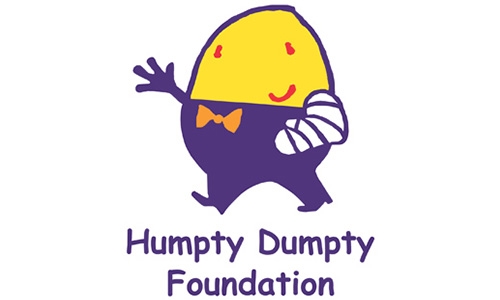 Humpty Dumpty Foundation
The Humpty Dumpty Foundation has been providing support for children's services since 1996 and has provided support to Sydney Children's Hospital since 2005. Humpty buys essential medical equipment to support hospitals and health service centres across the country. Since 2005, Humpty has purchased 60 pieces of essential medical equipment for the Hospital totalling over $1 million.
In 2008 Humpty purchased, on behalf of one of its very generous donors, a Vision Echocardiography System valued at $250,000 for the Hospital. This urgently needed piece of equipment enables doctors to diagnose even the most difficult heart defects in babies within a few minutes.
Kids with Cancer Foundation
Kids with Cancer Foundation was established in 1997 to provide funding for childhood cancer sufferers, their families and other institutions that assist children with cancer. Since 1998, Sydney Children's Hospitals Foundation has had the unwavering support of the Kids with Cancer Foundation to support the work of the Kids Cancer Centre (KCC) at Sydney Children's Hospital, Randwick. In that time, the Kids with Cancer Foundation has donated more than $7.8 million to help support the KCC.
This incredible level of support has included funding for infrastructure, including the construction and fit-out of the KCC research centre and Behavioural Sciences Unit, as well as initial funding for the Sydney Cord Blood Bank. The Kids with Cancer Foundation have also funded key hospital positions, including social workers, pharmacists, psychologists, clinical nurse consultants and researchers, in addition to vital drug treatments for KCC projects. The funds donated by the Kids with Cancer Foundation have been vital to ensuring that the KCC continues to provide the very best medical and supportive care to our young cancer patients and their families.
Rotary Club of Sydney Cove Inc
Rotary Club of Sydney Cove hosts an annual sailing regatta to raise vital funds for various areas of the Hospital, with their support over the years helping to purchase equipment for our Neurology, Intensive Care and Anaesthetics Departments, fund Fellowships in Gastroenterology and Emergency, and support nursing development.
Rotary's support for our Hospital is generous and continuing, and is a testament to what community groups can do when they band together to support a good cause. We are very lucky to have their support, and we value their generosity immensely.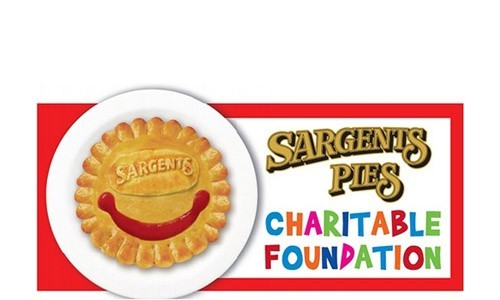 Sargents Pies Charitable Foundation
Sargents Pies Charitable Foundation has contributed a significant amount of money to purchase equipment for the Intensive Care, Anaesthetic, Urology and Surgical wards at Sydney Children's Hospital, along with a significant refurbishment of our overnight Cancer Ward.
An Australian owned and run company, Sargents is well known for its commitment to manufacturing premium, high quality pies for Australian families. Sargents Pies Charitable Foundation aims to provide the relief of poverty, suffering, distress or misfortune within Australia.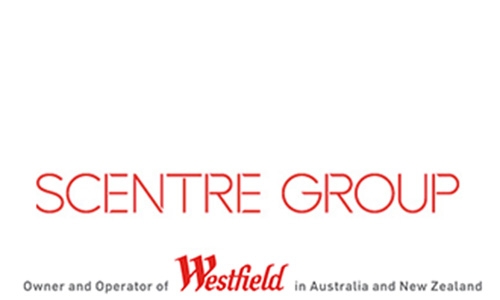 Scentre Group
Scentre Group (previously Westfield) holds the naming rights to the Westfield Research Laboratories, which support research initiatives across all areas of the Hospital. The research performed at the Westfield Research Laboratory focuses on neuroscience, including disorders of the spinal cord and brain tumours.
Scentre Group's support has purchased state of the art digital microscopy equipment and other vital equipment for the Laboratory, along with all other elements required in research of these conditions.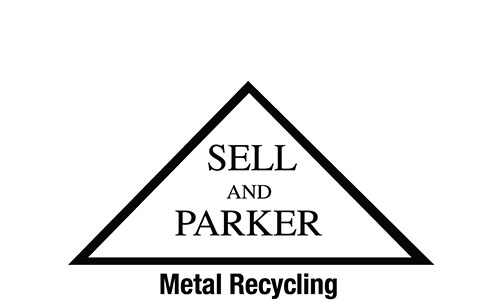 Sell & Parker
Sell & Parker is a family owned business that has been fundraising for Sydney Children's Hospitals Foundation since 2003. Sell & Parker donates $1 per tonne of scrap metal they recycle to our Intensive Care Unit through the "Metal for Miracles" campaign. Their support has been phenomenal, providing funding for the ICU Fellowship Program, equipment, refurbishments of the ward and nursing scholarships.
Sell & Parker also supports us through their attendance at events such as Silver Party, Gold Dinner and Gold Week Telethon.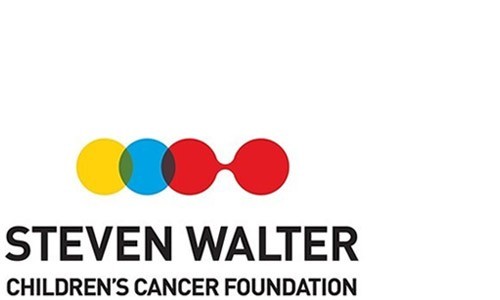 Steven Walter Children's Cancer Foundation
Steven Walter Children's Cancer Foundation (SWCCF) has been associated with Sydney Children's Hospitals Foundation for more than 12 years. They provide funding for vital research into a cure for childhood cancer. SWCCF supports the Fellowship program and clinical research programs with the Hospital's Kids Cancer Centre.
Steven Walter was a patient of Sydney Children's Hospital, Randwick many years ago who was treated at the Kids Cancer Centre for eight years before he sadly passed away.
Sue Walter, Steven's mother, started SWCCF in his memory so that 'no other kid like Steven would have to go through what he did.'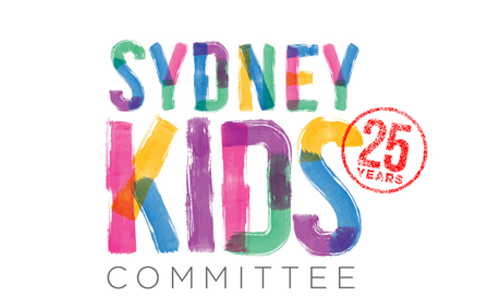 Sydney Kids Committee
The Sydney Kids Committee is a volunteer organisation of 12 members which has raised more than $1 million for Sydney Children's Hospital, Randwick since its inception in 1993.
Every year, the committee hosts a ball to raise much-needed funds for various departments within the Hospital.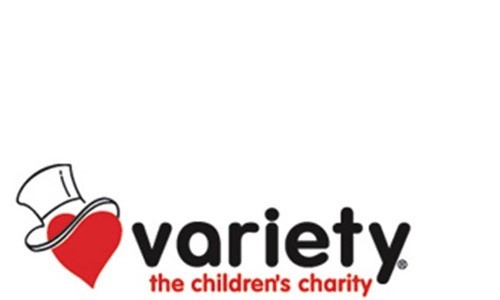 Variety - the Children's Charity NSW
Variety - the Children's Charity NSW is the current naming rights sponsor of the Intensive Care Unit at Sydney Children's Hospital, Randwick. Variety has donated more than $1.3 million over the course of our special partnership, and made it possible for us to have the most advanced equipment and latest technology in our ICU.
Without Variety, our dedicated staff simply wouldn't have the equipment necessary to deliver the highly specialised care required for children in a critical condition.
Variety - the Children's Charity is a national not-for-profit organisation committed to empowering Australian children who are sick, disadvantaged or have special needs to live, laugh and learn.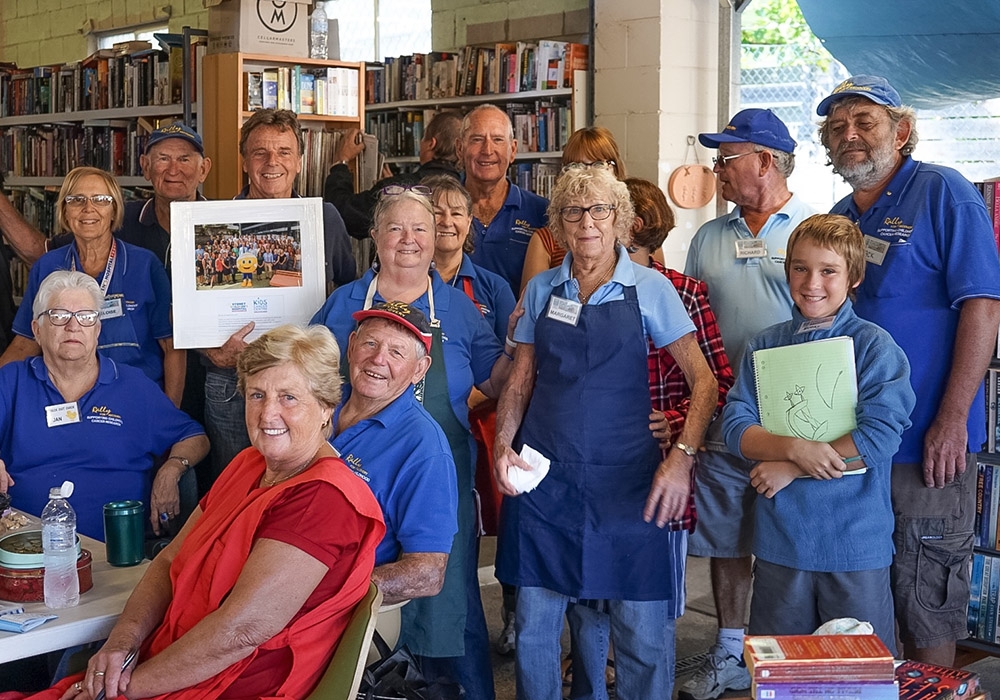 Rally for Recovery
'Thank you' doesn't come close to expressing the sincere appreciation that we hold for Rally for Recovery, a volunteer committee which has been raising funds for the Kids Cancer Centre at Sydney Children's Hospital, Randwick since 2001.
Based on the South Coast of NSW in a town called Tomakin, just south of Batemans Bay, a team of 50 volunteers hold a garage sale every Wednesday and Saturday. The team encourage the local community to donate their preloved items to be sold at the garage sale, even offering a pick up service for locals who live within a 20 kilometre radius.
The countless hours of hard work which the volunteers commit is truly remarkable. Because of their energy, passion and the way in which they rally the support of their local community week after week, they have been able to fund critical research and breakthroughs in diagnosis and treatment to improve outcomes for children with cancer.
Rally for Recovery entered our Hall of Champions in 2014 and since then have continued to go from strength to strength, raising thousands of dollars each and every year.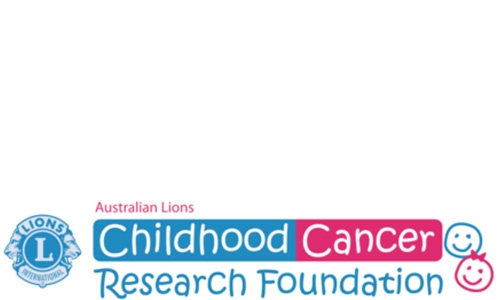 Australian Lion Childhood Cancer Research Foundation
'The Australian Lions Childhood Cancer Research Foundation was formed in 2008 under the Lions Australia banner. Its beginning united the fight against childhood cancer for the Lions Club of Australia and the goal of aiding research to achieve a 100% survival rate for children.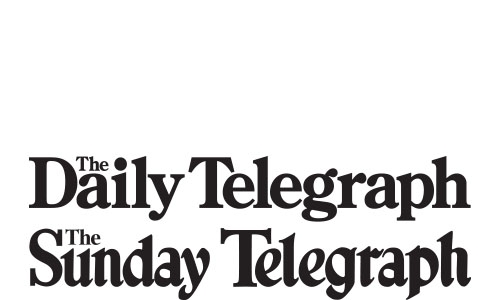 Newscorp
'The journalists at Newscorp are always ready to share stories from the Hospital to help us raise funds and generate awareness. As one of our Gold Appeal and Gold Telethon media partners they have helped us to raise nearly $20 million to date through the annual campaign, donating valuable editorial and advertising space in the Sunday Telegraph, Daily Telegraph and across their extensive metropolitan and regional News Local network.
Showing the amazing work of our Hospital and the bravery and resilience of our young patients gives us a voice across New South Wales, and helps to spread the word about why we need community support. Newscorp taff are also enthusiastic supporters, collecting coin donations in their head offices and visiting the Hospital for special events, such as Party Day.
Newscorp has also been a partner in our annual Lights for Kids campaign, particularly through their digital publications, highlighting Christmas light displays at houses across Sydney and running competitions to allow the public to vote for their favourite display.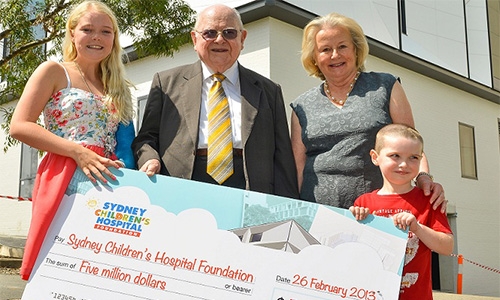 Len Ainsworth
Len Ainsworth has been a supporter of Sydney Children's Hospitals Foundation for over 22 years, first donating $1.5 million in 1996 after his initial retirement from the business world.
In 2012 Sydney Children's Hospitals Foundation received a major boost to funding the Hospital's clinical services wing with a $5 million donation from Mr Ainsworth - the largest gift ever made to our Hospital.
"There is nothing more heartbreaking for a parent than to find a child, particularly a newborn, with some problem they are destined to carry for the rest of their life. For that, amongst other challenges, I am delighted to be able to help the Hospital where I can." - Len Ainsworth.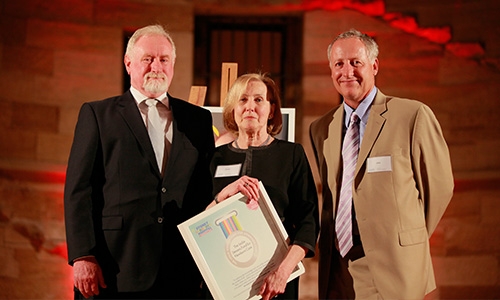 The Leslie Stevens Fund for Newborn Care
The Leslie Stevens Fund for Newborn Care's aim is to advance the knowledge and care of newborns. It was established by the Stevens family to recognise the life-long contribution to paediatrics of the late Professor Leslie Stevens. It was established in 2003 and supports the field of Neonatology.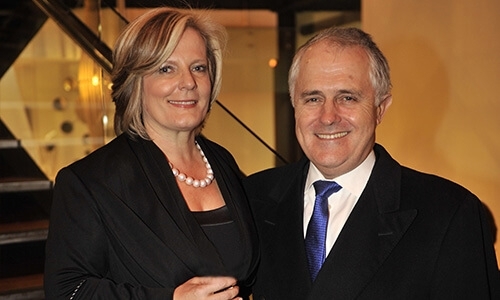 The Turnbull Family
The Turnbull family has donated over $1 million in support of Sydney Children's Hospital, in particular for our Cancer Inpatient Ward, of which they are naming rights sponsors. Lucy Turnbull served on the Sydney Children's Hospitals Foundation board from 1998 to 2000 and has been an integral member of our Gold Dinner committee since its inception in 1998.
Saunders Family
"We always have and will continue to be proud of our close association with the Sydney Children's Hospital. We feel honoured to be a part of a place that makes such a difference to so many children and their families. The love, care, treatment, support and compassion provided is an extraordinary example to all Australians." - Saunders Family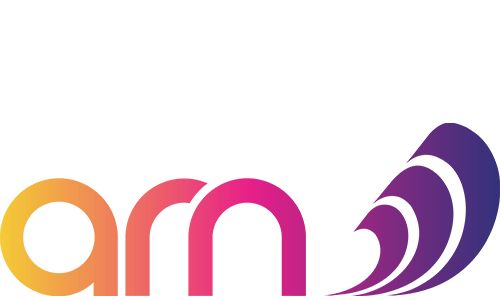 ARN - Australian Radio Network
ARN has been the Foundation's official radio partner since 2012. They provide free on-air and digital advertising for our Gold Appeal and Gold Telethon campaign and our Christmas Lights for Kids appeal but they also help in many other ways.
Jonesy and Amanda from the WSFM breakfast show regularly visit the Hospital and help to raise funds, and in recent years have been closely involved in renovating the Volunteers' Room, funding coffee cards and emergency care packs for parents and art supplies for our Art Program. Kyle and Jackie O also provide generous support through their annual KIIS FM Toy Drive.

Adshel
Adshel has been the Foundation's official outdoor advertising partner since 2013, helping us promote our appeals publicly to encourage the community to get involved. They are extremely generous in donating free outdoor advertising for our signature Gold Appeal and Gold Telethon campaign across their network of advertising touchpoints. They also encourage their staff and agency partners in the media industry to hold fundraising events and make donations.
Macquarie Publications Pty Ltd and the Armati Family