Summer News
We rely on generous donations to change the lives of sick kids
A Sisters' Bond Like No Other
One warm spring day, a then bright and cheeky two-year-old Alyssar didn't seem herself. The sound of the toddlers high-pitched giggles turned into constant cries of pain and discomfort. Twenty-four hours later Najah received the call every parent dreads...
Let The sunSCHine
For the past 10 years, sunSCHine has raised over $5.6 million to support the areas most in need - from Palliative Care and the Child Protection Unit, to funding the latest equipment and technologies which have helped keep the Sydney Children's Hospital, Randwick at the forefront of paediatric healthcare.
You've helped light up the lives of sick kids
The generosity received over the festive season has been overwhelming and we are very excited to share the incredible outcome of our Light Up Christmas Appeal which saw corporates and residents across NSW help brighten the lives of sick kids.
When Giving Is In Your Blood
Ernest Bickford – Ern to his friends – turns 90 in March. He's fit and healthy and despite having had three knee and one hip replacement surgeries, he still loves doing small building jobs to help friends.
Meet Olivia
Day in and day out, Olivia Jary, Director of Fundraising and Marketing witnesses firsthand how people like yourself generously choose to improve the lives of sick kids by supporting them throughout their hospital journey.
You Inspire Us
Little Feet Early Learning and Childcare is an independently owned day care centre passionate about the community. Encouraging their kids to be brave, creative, resilient and kind, they wanted to help kids at the Hospital who are facing a tough time.
25 Big Years of Impact
Big W has raised an incredible $7.4 million for sick kids over 25 years. The longstanding support from Big W over the years has allowed the Foundation to invest the funds where it is needed most – an approach which will impact the future.
Thoughts from Sunny
Kids drown quickly and quietly, don't be distracted.
It can happen to anyone. A simple distraction and in just a few moments a child drowns – and it can happen in only a few centimetres of water.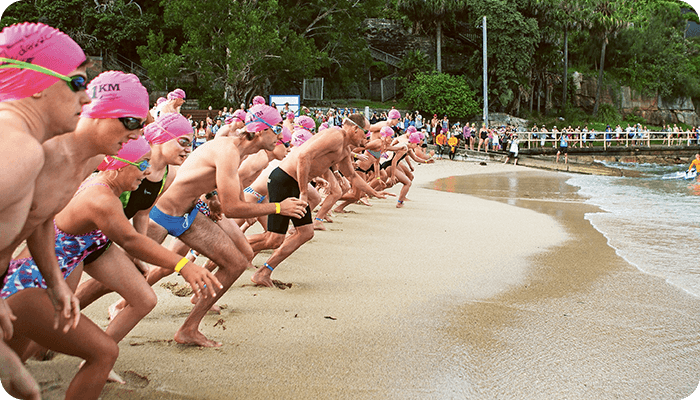 What's on this Summer?
There are lots of ways to support the Foundation and have fun at the same time this summer. With new years resolutions in place, now is the perfect time to take on a challenge in the New Year while also raising money for sick kids. 2020 is jam packed with activities at Sydney Children's Hospitals Foundation. From participating in the Sydney Morning Herald Half Marathon to attending the Autumn Art Exhibition Opening, there is a huge amount of opportunities to take on a challenge this year for a great cause!