Donate to help sick kids live their healthiest lives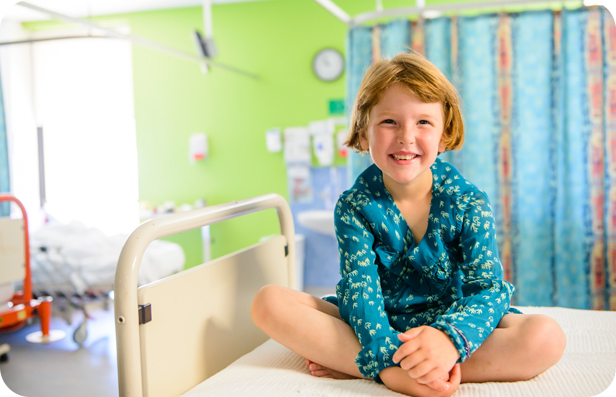 Australia's children are facing a mental health crisis – and through Gold Dinner 2021 we have an opportunity to act to change the devastating legacy this will have for their future. This is an issue that we cannot afford to ignore.
State-wide trends show a significant increase in the number of children experiencing mental health issues since the devastating bushfires and the onset of COVID-19. While other presentations at emergency departments went down during the acute pandemic, mental health presentations for children went up and have stayed up.
The emotional wellbeing of children is just as important as their physical health. And experts agree that identifying the problem early and getting a young person the right care and treatment can change – and save – lives. Parents, carers and siblings also need targeted support services. When young people are living with mental health conditions, their whole family is affected.
The Sydney Children's Hospitals Network is committed to providing world-class care for children experiencing problems associated with mental illness and their families. This is mainly provided through psychiatry and psychology services, the Adolescent Medicine and Social Work Departments and other programs such as treatment for eating disorders, anxiety and depression.
They have the specialist expertise that children and families need, however more resources are needed to meet the growing needs of children and young people struggling with mental health.
Through funds raised at Gold Dinner 2021, we seek new ways to prevent, treat and address child and adolescent mental health for the kids of today, and future generations to come. Together we can ensure all children struggling with mental health conditions have access to the urgent care and long-term support they need to be able to live happy, positive lives.