Donate to help sick kids live their healthiest lives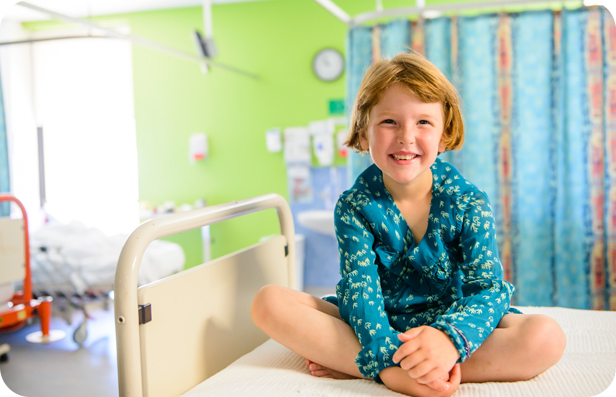 Funds raised at Gold Dinner 2021 will help support positive mental health in children and adolescents by funding clinical excellence and innovative research.
In line with state-wide trends, Sydney Children's Hospitals Network has seen an increase in mental health presentations since the devastating bushfires and the onset of COVID-19, with experts continuing to provide support for children and young people during this challenging time.
The Sydney Children's Hospitals Network is committed to providing world-class care for young people experiencing problems associated with mental illness. This is mainly provided through psychiatry and psychology services, the Adolescent Medicine and Social Work Departments and other specialised programs such as treatment for eating disorders, anxiety and depression.
When young people are living with mental health issues, their whole family is affected, and targeted support services for the child, their parents and carers and siblings is required.
The Gold Dinner Committee's primary focus is to ensure that children struggling with mental health conditions today receive the urgent care they need. However, we also want to help find new ways to address child and adolescent mental health for future generations.
Research is the key, so funds from Gold Dinner 2021 will also help to ensure our best and brightest minds can unlock new diagnoses, treatments and potentially even cures.