Donate to help sick kids live their healthiest lives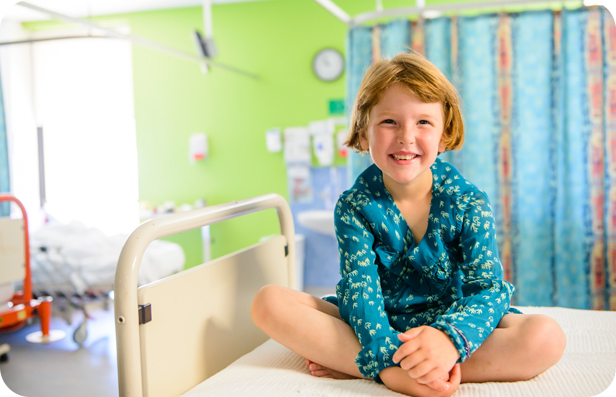 By supporting critical care you are giving the sickest kids the best chance of survival and recovery.
Your philanthropic support is vital to ensure all patients, no matter how complex, can live their healthiest lives.
When a child is seriously ill or injured in our State, their lives are in the hands of the critical care team who work together to give them their best chance at survival and recovery.
Below are just some of the ways your philanthropic investment could help give patients the fighting chance they deserve.
$70,000 Could buy a life-supporting ventilator for the sickest kids in the Intensive Care Unit.
$50,000 Could support the Fellowship Program and aid the crucial development and success of children's medical care.
$30,000 Could fund a state-of-the-art bedside monitor to provide doctors and nurses with the knowledge they need to give seriously ill children and babies the very best care.
$20,000 Could support a Child Life Therapist to help reduce the stress and anxiety that being in hospital may cause.
$10,000 Could fund a specially designed cot for babies and infants so they can sleep, be transferred and treated in a safe environment.
$5,000 Could fund specialist equipment to help seriously ill children breathe on their own by monitoring air flow and providing additional oxygen.