Sydney 10km and Half Marathon
Thanks for all the sponsors so far. Additional to Kilimanjaro I have completed the Sydney 10km which i managed to beat my target time of under 1hr, running it in 53 minutes and the Sydney Half Marathon also beating my target time of 2hrs. Please keep the donations coming.
I'm climbing Mount Kilimanjaro to help sick kids and their families at Sydney Children's Hospitals Foundation
Hello everyone. Some of you may remember last year we raised $4000 running the Sydney City to Surf to raise funds for Sydney Children's Hospital and in particular the Renal unit where our friend Finn Spain received his life saving Kidney treatment. I'm back, this time taking the challenge of a lifetime and pushing myself to the limits by climbing Mount Kilimanjaro in November later this year, again raising funds for Sydney Children's Hospital and the Renal unit where Finn amazingly received his new Kidney on Christmas eve. Last years donations from all around the world were so generous but this challenge is 10 x harder for me and every dollar will drive me to get to the top. I go in November so we have plenty notice this time round! More updates to come...
Thank you to my Sponsors
Hi Range Crane Forks
Jonathan, Natalie And Finn Spain
Mia And Sam Skehan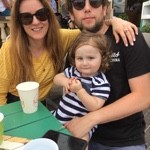 Victor And Maureen Spain
Janet Ryan
Rebecca Senior
Rosco
Jack Loftus
Anthony Teen
John, Sara & Skye
John Baggott
Chloe Hattle
Andrew Smith
Carla&emanuele Grella
Chris Gardiner
David Patterson
Anonymous
Martyn, Vicky, Dylan Henderson
William Duffy
Suzy
Mitchell Dudgeon
Tamara Kobiolke
Natalie & Rav
Steve Pallett
Andy
Brio Shaw
Brian Mangels
Paul Kilroy
Joelle Soutar
Its Like An Orange On A Toothpick
Joanne Wetherburn
John And Kit
John And Kit
Marisa Adams
Anonymous
Marc Jackson Electrical Ltd
Jono Cooper
Kavan Hynd
Stephen Roughead
Victoria Devlin
Will Scott
Erika Richards
Jax & Daz
Geovert Ladies
Claire
Kitey Kitey
Hannah Skowronski
Trevor Scott
Kev Shaw
Steven Roughead
Alan Elsdon-bell
Dean Wrightson
Joelle Reid
Cara Lynne Freeman
Lolo Fonua
Tia Moran
Julie Mccleary
Tara Mcaskill
Charles Pachulicz
Shayne Thommadura
Ani Santhanam
Lisa Malone
Simon Kirkpatrick
Dave Hall
Andrew Bui
Lynley Scott
Tanya Lulham
Aunty Ag Uncle Gordon
Chanel