About The Bathers' Gold Lunch
The Bathers' Gold Lunch is one of the most anticipated events on Sydney's social calendar and typically sells out within 24 hours.
This is the 15th year the lunch has been hosted by Bathers' Pavilion on beautiful Balmoral Beach. Come and indulge in champagne on the terrace followed by an exquisite three-course lunch in the restaurant, and a superb beach view. What better way to spend an afternoon than sharing a delicious meal with close friends in a stunning setting, whilst raising critical funds for sick kids living with cystic fibrosis.
Why we need your help
Cystic fibrosis (CF) is the most common life-threatening genetic condition affecting Australian children.
Every four days, a baby is diagnosed with CF.
One in 25 parents unknowingly carry the gene.
Each year, Sydney Children's Hospital, Randwick cares for around 180 children with CF. Some will be receiving treatment for the first time; others will be well-known to the team due to the life-long care they've needed for this incurable condition.
The difference you can make
Twenty years ago, children born with CF would only live until five years of age. But thanks to medical breakthroughs and pioneering research, patients now have an average life expectancy of 38. Our great hope is that - thanks to the research and treatments you help fund - children now living with CF will survive and thrive well into old age.
In 2021, The Bathers' Gold Lunch will continue to raise vital funds to support the young patients living with this lifelong chronic illness. Together, let's get behind the Hospital's pioneering miCF research team, so that they can make the next life-changing medical breakthrough.
Your support will help improve the lives of kids living with cystic fibrosis now, and for generations to come.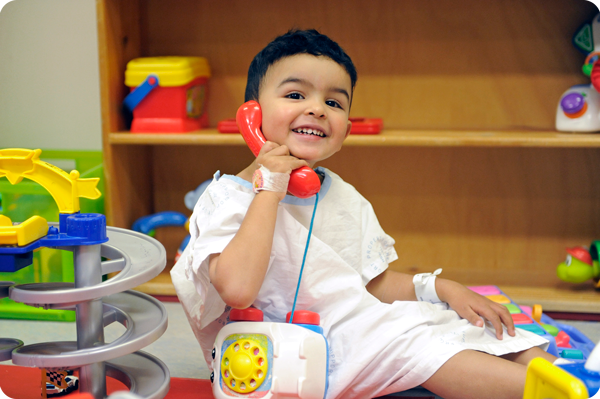 How you can help
There are a variety of ways you can support the incredible work of the Respiratory Department at Sydney Children's Hospital, Randwick at this year's luncheon.
Join our live auction: The auctioneer will accept your live bids on a number of priceless experiences.
Make a live pledge: Help support the Sydney Children's Hospitals Foundation with your generous cash pledge on the day.
Purchase a raffle ticket or ABC Bullion Bracelet: Go in the running to win one of our fabulous raffle prizes, or treat yourself to a love heart bracelet.
Donate: If you are unable to attend the lunch or would prefer to give your support privately, you can donate at any time leading up to the event.
Event Committee
The Bathers' Gold Lunch Committee:
Amanda Scammell (Co-Chair)
Belinda Russell (Co-Chair)
Contact
Sophie Pastor
Event Coordinator
Sydney Children's Hospitals Foundation
Phone: +61 425 664 015
Email: sophie.pastor@schf.org.au
Address: Level 9, Bright Alliance Cnr High St & Avoca St, Randwick, NSW 2031